Our Veterinarians
Animal Clinic of Woodruff is staffed by three caring veterinarians, Dr. Merri Walden, Dr. Zach Brown, and Dr. Liza Price.
Veterinarian Merri Walden , D.V.M.
Merri Walden, D.V.M., is living her childhood dream of practicing veterinary medicine in her hometown of Spartanburg, SC. She and her husband opened the Animal Clinic of Woodruff in 2005 to provide the Upstate with excellent medical care paired with a loving, family approach.
Merri was born in Spartanburg, SC, and graduated Dorman High School as valedictorian of her class. She received a Bachelor of Science (B.S.) in biochemistry from Clemson University, then attended the University of Georgia for her Doctorate of Veterinary Medicine (D.V.M.). She graduated vet school magna cum laude, with honors, in 2001. Merri was honored to be named Veterinarian of the Year by her fellow clinicians at the University of Georgia.
After graduation, Merri returned to Upstate South Carolina to practice veterinary medicine. She married Christopher Crenshaw, who is a native of Savannah but also attended Dorman High School and Clemson University. Together they decided to build the Animal Clinic of Woodruff to serve the Spartanburg, Woodruff, and Roebuck areas that they call home. After four years of planning and hard work, the Animal Clinic officially opened in 2005.
Merri and Christopher reside on a farm in Spartanburg with their many dogs, cats and horses.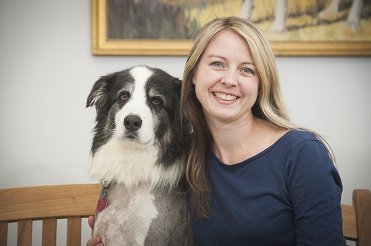 VETERINARIAN ZACH BROWN, D.V.M.
Zach Brown, D.V.M., is one of the two veterinarians on staff at Animal Clinic of Woodruff.
Zach was born in Woodruff, S.C., and graduated from Woodruff High School. He received a Bachelor of Science in Animal Science from Clemson University, and he graduated from Mississippi State University with a Doctorate of Veterinary Medicine (D.V.M.) in 2013. He began practicing veterinary medicine in Texas before deciding to return home to Spartanburg.
Zach's expertise in veterinary medicine includes soft-tissue surgery, theriogenology, emergency care, and internal medicine for cats and dogs.
Zach lives on his family farm in Woodruff with his wife, Allison, their young son, Briggs, and their dogs, Lena and Maddox. In his free time, he enjoys working in the wood shop, where he's made several household items, including benches, a kitchen stand for his son, and a small table and chairs. He has recently taken up the hobby of smoking barbeque in a pellet smoker.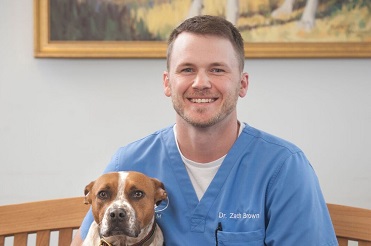 VETERINARIAN LIZA PRICE, D.V.M.
Liza Price, D.V.M., is one of the three veterinarians at Animal Clinic of Woodruff. She joined the staff in August 2019 after serving as a vet in the Greenville area for about six years.
Liza is originally from Greer, S.C., and graduated from Greer High School in 2006. She was an Animal Science major at Clemson University, then earned her Doctorate of Veterinary Medicine (D.V.M.) in 2013 from Mississippi State University (alongside Dr. Zach Brown).
Liza's family has always had horses, and she competed in Hunter Jumpers in high school and rode trails in college. At home, has a rescued black Lab named Waverly. Liza is married to her high-school sweetheart, Tyler, and they have a baby daughter, Emma.